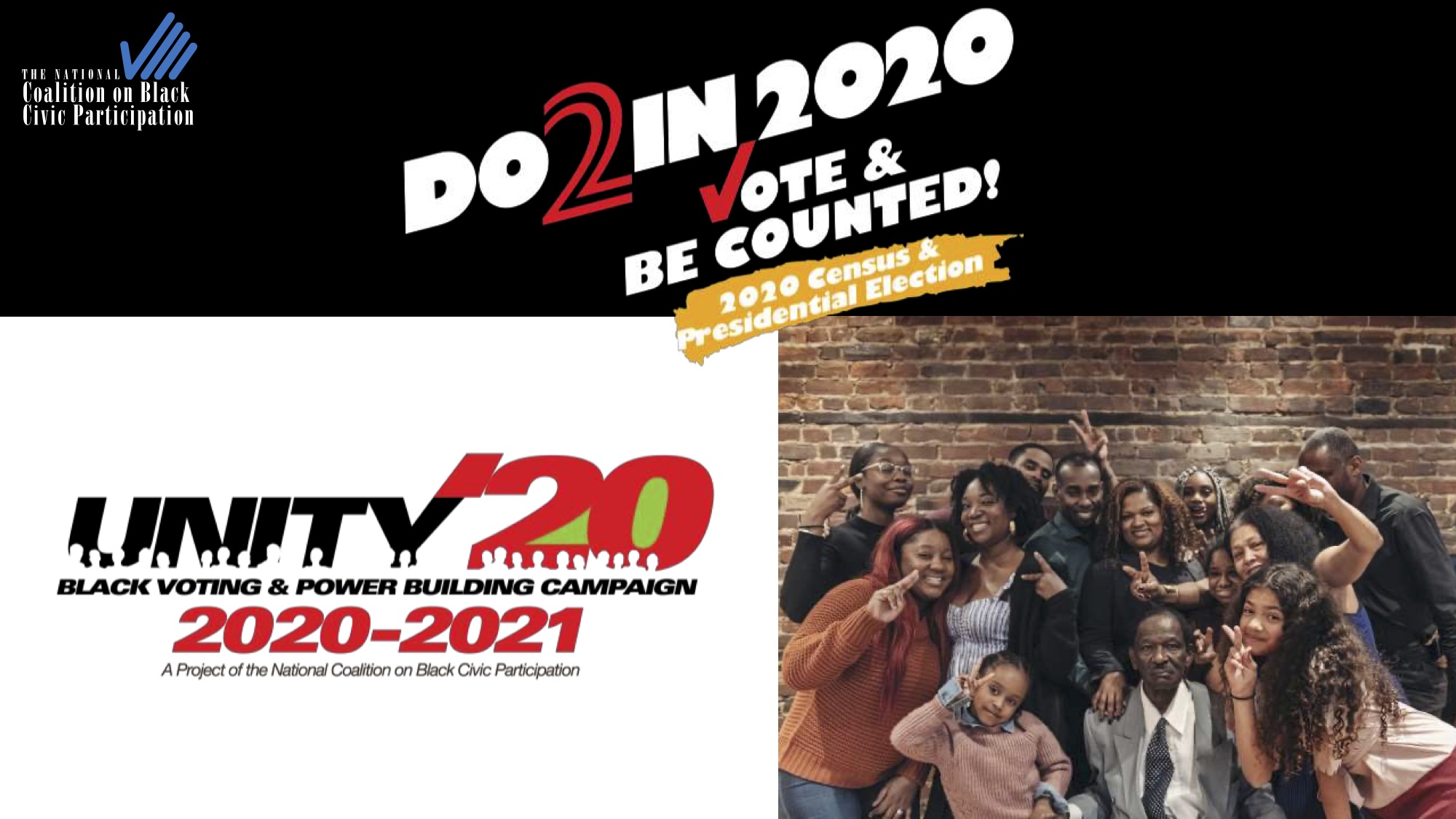 The National Coalition's Unity '20 Black Voting and Power Building Campaign is a non-partisan integrated Black voter engagement and census awareness campaign, focused on leveraging the leadership, power and impact of the Black vote and census participation in the 2020 Presidential Elections (Primary and General) and the 2020 Decennial Census.
Our strategy utilizes trusted voices, diverse and intergenerational organizing and communications mechanisms in the Black community to encourage the Black population to vote in the 2020 Elections and participate in the 2020 Decennial Census.
Our Organizing Initiatives
#VoteandBeCounted 2020 Decennial Census Public Awareness and Voter Engagement Initiative focuses on national coalition building and state organizing around the decennial census advocacy and the Get Out the Count (GOTC) outreach campaign (Phase 1). Also, our established voter program, which includes voter registration, voter education, election protection and Get Out the Vote (GOTV) will reach voters in both the Primary and General Elections (Phase 1 & 2).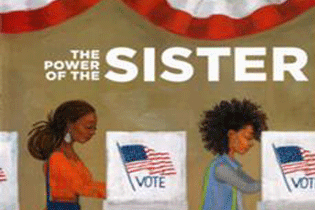 #PoweroftheSisterVote Organizing Initiative (POSV) focuses on amplifying the voices and impact of the Black women's electorate on racial equity, health, economic, social and reproductive justice issues impacting urban centers, small towns and rural Black communities.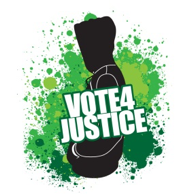 #Vote4Justice Organizing Initiative's goal is to continue its legacy of engaging Black youth in civic engagement, issue organizing, voter empowerment and voter protection. In the last 4, presidential elections, young black voters (18-29) turnout averaged 47.6%, in 2008 turnout reached 55.4%.
Our Objectives
A. Educate and mobilize black communities to vote; arming them with tolls to protect against voter suppression both foreign and domestic
B. Usher in a balance of power by developing leaders and electing champions who promote policies that improve quality of life for black and underserved communities
C. Leverage, sustain and support black women voters and empower black youth voters ensuring every eligible vote is counted
D. Increase self-response rate for US Census through coordinated public awareness campaigns (Phase 1 Only)